Working together to innovate superior products
// our way
We work in synergetic partnerships
To innovate superior products, we believe in the combination of expertise. We are your partner from idea to serial production.
// SUPERIOR MATERIAL
Our thermoplastic advantage
Thermoplastic Composites have superior material and processing properties – we call them the thermoplastic advantage. It is the basis of our integral design approach and the herone technology. What is the advantage for your application?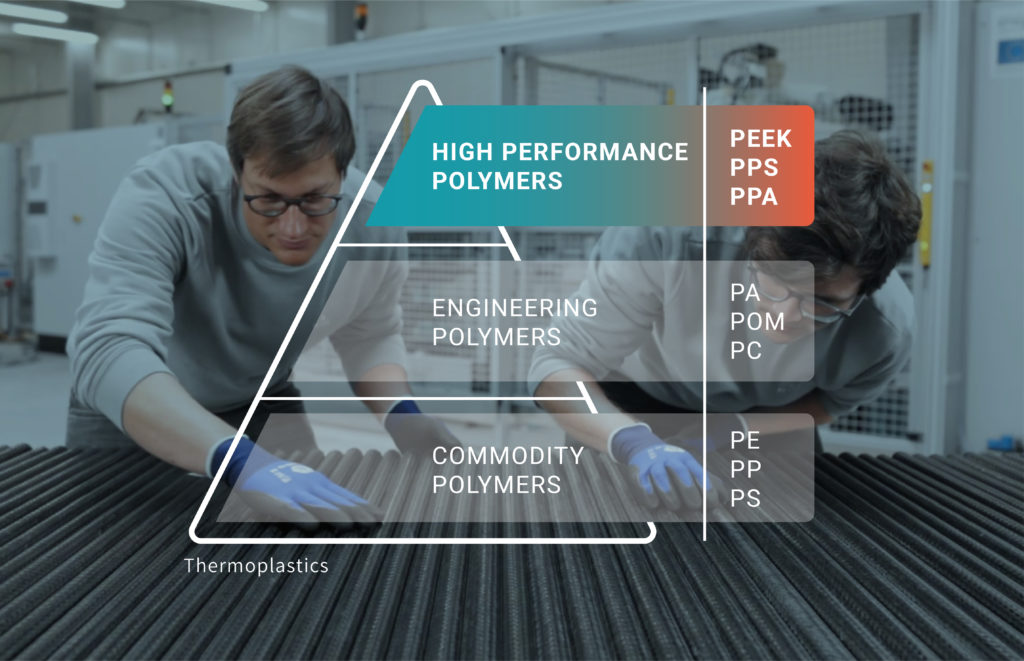 Performance advantage
- damage tolerant
- chemical resistant
- extended operating temperatures
Processing advantage
- high rate
- thermoformable
- weldable
Sustainability advantage
- 100% recyclable
- harmless handling
- energy-efficient processing
//SIMPLIFIED PARTS
Integral Design
We simplify the part design and integrate functions out of the same thermoplastic material. That is our integral design approach to make parts ultralight, robust and cost-effective.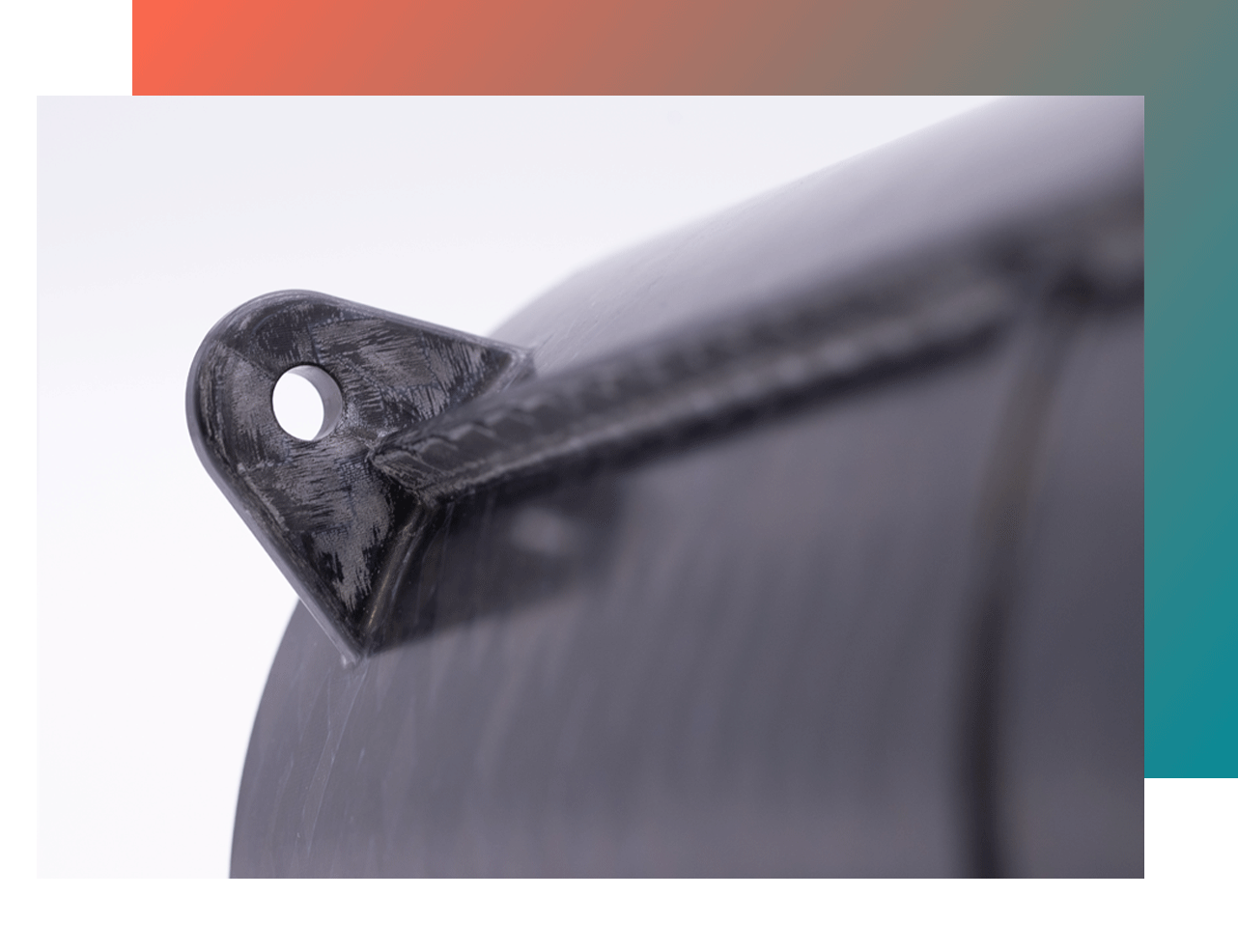 // automated, high rate, DIGITALIZED MANUFACTURING
The herone Technology
We combine automated textile preforming with efficient press molding for the production of thermoplastic composite parts in minutes rather than hours.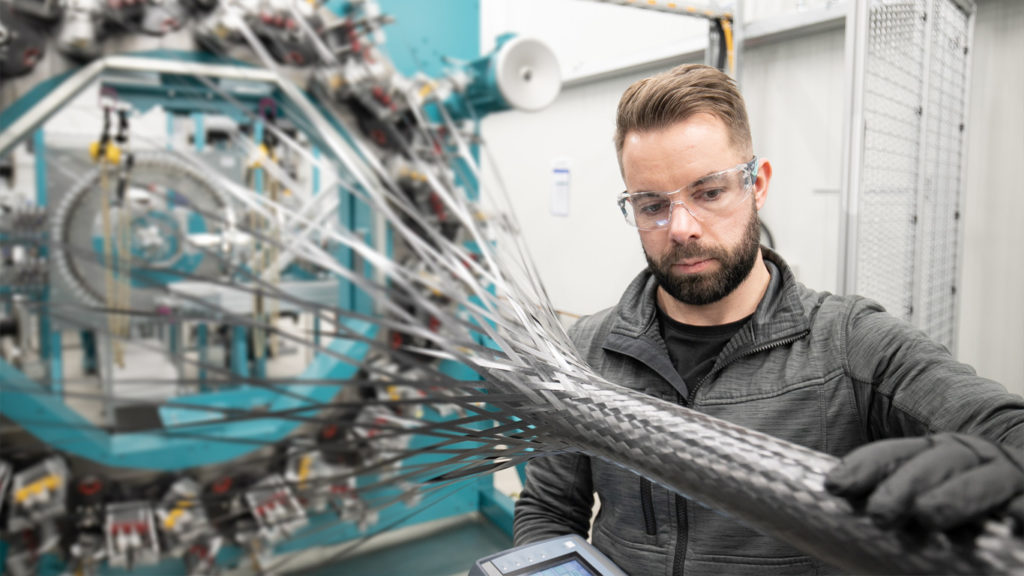 Pre-consolidated thermoplastic composite tapes are braided into a near net shape multilayer tape preform. Multiple non-crimp axial-oriented layers can be integrated inline. The tape preform is automatically cut to the final part length. The full automation of the process secures high preforming rates in combination with reproduceable high-quality.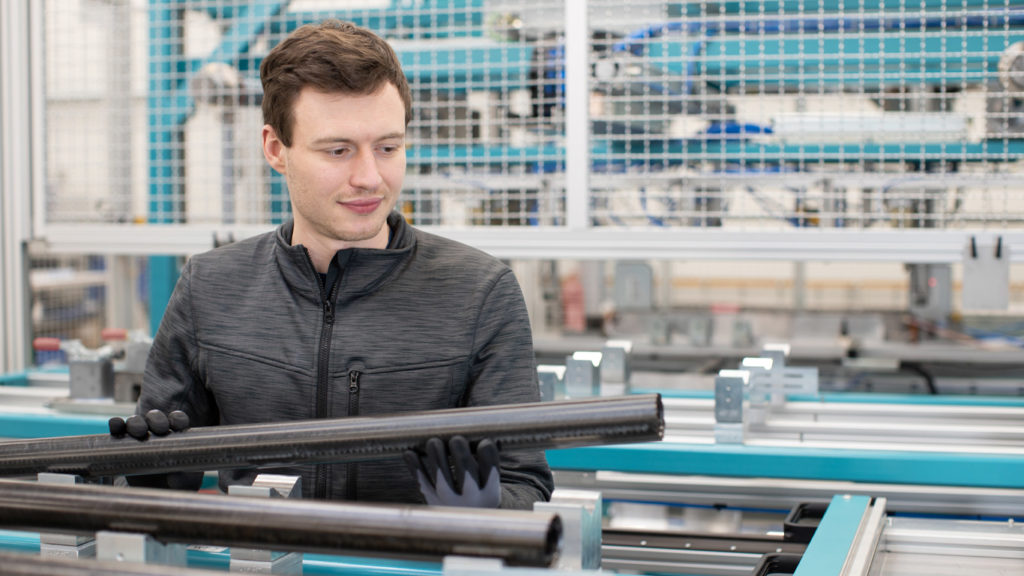 The tape preforms and application specific functional elements are consolidated in a one-shot consolidation step. The functional elements are premanufactured from a compatible thermoplastic polymer. Their fiber architecture is adapted to the specific load situation. Using the same thermoplastic material throughout the part, results in a simplified part without fasteners or interfaces.
// our service
Concept to production
We offer you a synergetic partnership from the definition of requirements through product development to the serial production.
Product, Costs and Life Cycle Analysis
product requirements / business case / environmental impact
Testing & Validation
characterize material / test prototypes / quality & product performance validation / qualification
Design & Prototyping
design & engineering / proof of concept / prototyping

Production
first article inspection / serial part production


Any thoughts? Get in contact!
herone GmbH
Meschwitzstraße 21
D - 01099 Dresden